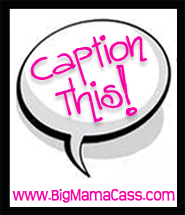 So instead of doing Wordless Wednesday post, I'll let you all have fun and
Caption This!
for me!!
The plan is that you look at the following picture and then pick a caption for it in the comments.
Hosted by
Big Mama Cass
.
Here is my picture for you. Caption This!
[in photo: My Baby, Small Fry - Halloween 2009]