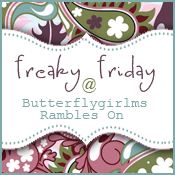 What is Freaky Friday?


It is a linky meme party where we can share freaky, weird or odd photos/articles found around the internet but please keep the content family-friendly. Come on, join the fun and participate in this meme party, read further below: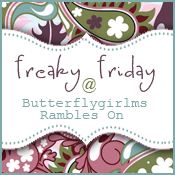 Go ahead and add your Freaky Friday (FF) posts by following these instructions :)
You will need to post your Freaky Friday on your blog.
Add the blog hop link button above to your FF blog post. It will link to this post, so that others will navigate back here to see more FF posts.
Come back over here and add your permalink for your FF post.
I look forward to seeing everyone's Freaky Friday blog posts :)