What is a Label Cloud? Group of labels in a cloud-like form.
Example: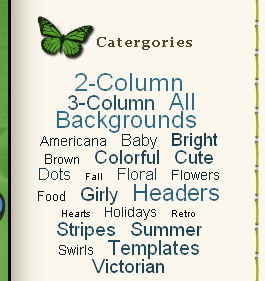 Adding a Label Cloud is very simple now that Blogger has added a SPECIAL feature to the Labels Gadget.
First make sure you add Labels to your post, which when creating a new post, down in the bottom right corner you will see LABELS with an empty box to write in. Choose descriptions for that post and add there to make a LABEL.
Go to Layout tab of your blog.

Click Add a Gadget

Choose Labels gadget.

Configure Labels box will pop up.

Now in the Display section change List to a Cloud, click on the cloud option.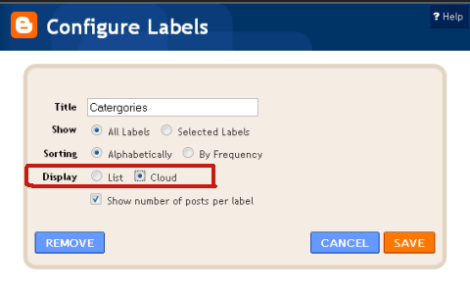 Amanda over at
Beautiful Blog Designs
posted this so I was letting all my readers know as well. If you haven't already, follow Beautiful Blog Designs. If the above tutorial doesn't work, please go to
Phydeaux3 Tutorial for Creating a Blogger Label Cloud